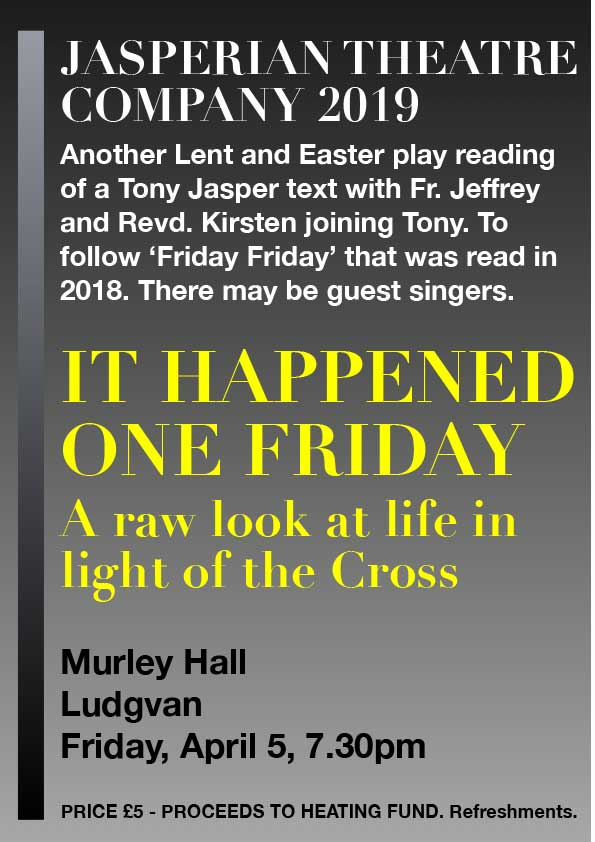 Another Lent and Easter play reading of a Tony Jasper text with Fr. Jeffrey and Revd. Kirsten joining Tony. To follow 'Friday Friday' that was read in 2018. There may be guest singers.
IT HAPPENED ONE FRIDAY 
A raw look at life in light of the Cross Murley Hall Ludgvan Friday, April 5, 7.30pm
PRICE £5 - PROCEEDS TO HEATING FUND. Refreshments.